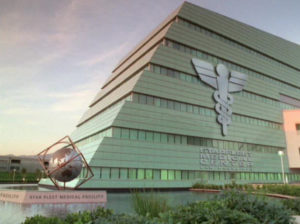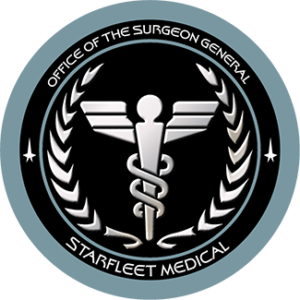 STARFLEET Medical is an auxiliary department of STARFLEET International and more specifically, STARFLEET Medical, is an internal department of the Office of the Vice Commander, STARFLEET. An auxiliary department within STARFLEET follows its own set of guidelines or command structure but still is integrated within the SFI Command Hierarchy.
STARFLEET Medical is led by the Surgeon General (who is also the Director of STARFLEET Medical) and has a Command Staff, Assistant Surgeon Generals, and general medical crewmembers in the various SFI Regions.
Our Goals
To raise community health promotion, public health, home, and workplace safety issues related to community service activities among club members.
STARFLEET Medical Corps is a volunteer community of affiliated members that are oriented towards the health and safety of all STARFLEET members. Our focus is to assist Regional and Chapter Medical Officers by making public health and medical information available to the members of STARFLEET. This is in keeping with the vision of Gene Roddenberry by being dedicated to helping humankind attain noble goals and ideals and lead by example through service and teamwork as illustrated in the TV series.
Though there are several licensed medical professionals in STARFLEET Medical, we do NOT issue medical advice to anyone and instead encourage them to pursue professional medical attention for any concerns they may have.
It is our goal to make sure the health of our members is of primary concern by keeping them up to date with advancements in medicine (i.e. procedures, medications, and other health care innovations) in their respective countries and communities.
We feel that by encouraging our members to learn CPR, Basic First Aid, and becoming more knowledgeable in how to be aware of serious and acute conditions such as stroke, cardiac issues, accident prevention, and related subjects STARFLEET members and their families will benefit greatly.
On the following pages of this website, you will find information designed for members of STARFLEET Medical and like-minded individuals in the STARFLEET International fan club.
We share information along with community health education and home safety information for the members of STARFLEET International Fan Association and any of our information is not intended for medical diagnosis and treatment.
Mark Logan, Surgeon General
STARFLEET International
(Copyright 2020.  STARFLEET Medical Directorate.  Most Rights Reserved. Please note:  "Star Trek" is a trademark of CBS Paramount Television, Inc.)